---
For a WIC appointment at any of our District 2 WIC clinics,
Call: 678-696-2261
Toll Free: 1-888-371-9288
---
Georgia WIC Formula Update:
Starting June 1, 2023 if your eWIC shopping list includes "Any Approved Milk-based or Soy Infant Formula Powder", use the reference guide below to identify approved formulas when purchasing your WIC benefits.
---
What is WIC?
WIC is the Special Supplemental Nutrition Program for Women, Infants and Children. WIC provides nutrition education, breastfeeding information and support, nutritious foods and referrals to health and other social services at no charge.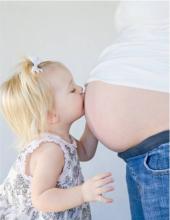 Who can receive WIC?
Women who are pregnant, up to six months post-partum or up to one year breastfeeding,
Infants and
Children up to age five.
Eligible participants must have an income at or below 185% of US Poverty Income Guidelines, be a state resident, and be at nutritional or medical risk as determined by a health professional. Applicants who are currently enrolled in or have family members enrolled in other benefit programs such as Food Stamps, Medicaid or Temporary Assistance for Needy Families (TANF) automatically meet the income eligibility requirement.
How do I apply?
To apply for the WIC program in Georgia, the following information must be provided to the clinic:
Proof of identification (for parent/guardian and child)
Proof of income for every working adult in the household or proof of participation in another benefit program
Proof of Georgia residency (street address) for all applicants.
Many clinics operate on the appointment system since applicants must also be seen by the Nutritionist or Nurse (in order to determine if the client has any nutritional risks). To set up an appointment please call the WIC call center at 1-888-371-9288.
When do I receive benefits?
If all eligibility criteria are met, the client receives vouchers for approved food items the same day.
Current Income Eligibility Guidelines: http://dph.georgia.gov/eligibility-income-guidelines
For more information about WIC visit: http://www.fns.usda.gov/wic/women-infants-and-children-wic
---