Most STIs can be cleared up easily with antibiotics, which you can receive from your nearest health department. If you're diagnosed with an STI that currently has no cure, we will provide counseling and ongoing treatment to keep you and your loved ones safe and healthy.
---
STI Awareness Week Testing Events
Date
Event
Time
Location
April 11, 2023
Hall County Health Department
8AM - 11PM
1280 Athens Street
Gainesville, GA 30507
April 11, 2023
Lumpkin County Health Department
1PM - 3PM
60 Mechanicsville Road
Dahlonega, GA 30533
April 13, 2023
Franklin County Health Department
1PM - 3PM
6955 Hwy 145 S
Carnesville, GA 30521
April 15, 2023
Hartwell Pride Event
12PM - 4PM
Railroad Street Park
87 S Jackson Street
Hartwell, GA 30643
April 19, 2023
Vagina Dialogues @ Brenau University
5:30 PM - 6:30 PM
Brenau University - Gainesville, GA
---
Click on the image to know if you're at risk for an STI.
Know Your Status
Confidential Services: All health services that we provide are 100% confidential. Our expert team of licensed nurses and counselors knows that everyone gets sick now and then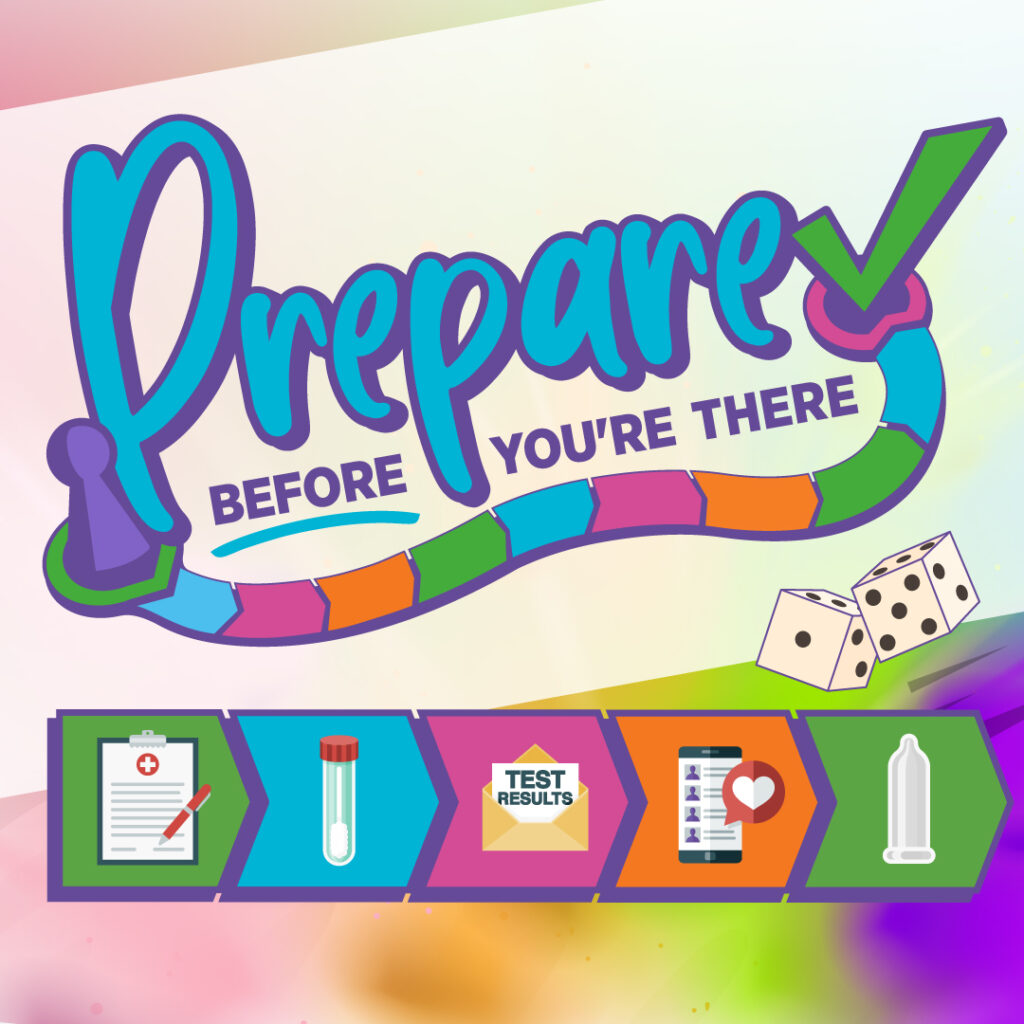 STI Testing
We provide STI testing for a variety of sexually transmitted diseases, including:
Testing can be as simple as a visual inspection by a licensed nurse, or may require a urine or blood sample.
Do you know that if left untreated, Syphilis can cause serious health complications. According to the CDC, syphilis is surging in the U.S. with reported cases climbing 28% in 2021. Contact your local health department – Free rapid syphilis tests are now available. It's quick, painless, and convenient.
HIV Testing
HIV is a virus that slowly weakens your cells from fighting off infections. Since HIV has no immediate symptoms, most people never realize they've been infected. In fact, one in eight people with HIV don't know they have it.
Stay healthy by checking your HIV status. HIV tests are quick and easy, usually requiring nothing more than a quick prick of the finger for a small blood sample. Test results are often provided before you leave the facility, and we can connect you with any necessary care that same day.
Get Tested Today:
Contact your nearest health department today for an appointment for a STI or HIV test.
---
PrEP (Pre-Exposure Prophylaxis)
What is PrEP?
PrEP is a once-a-day pill for people who do not have HIV and want added protection. It is available by prescription, and must be taken every day – like birth control but for HIV prevention.
While PrEP is highly effective in preventing HIV, it does not protect against other sexually transmitted diseases (STIs). Condoms protect against most other STIs, as well as HIV and pregnancy.
A health care provider can help decide if PrEP is a good fit for you. Contact the Hall County PrEP Clinic at 770-531-5600 to set an appointment and see if you Qualify.
How effective is PrEP?
PrEP is highly effective for preventing HIV.
PrEP reduces the risk of getting HIV from sex by about 99% when taken as prescribed.
Although there is less information about how effective PrEP is among people who inject drugs, we do know that PrEP reduces the risk of getting HIV by at least 74% when taken as prescribed.
PrEP is much less effective when it is not taken as prescribed.
Are there different types of PrEP?
There are two medications approved for use as PrEP: Truvada® and Descovy®.
Truvada®external icon is for all people at risk through sex or injection drug use.
Descovy®external icon is for people at risk through sex, except for people assigned female at birth who are at risk of getting HIV from vaginal sex.
Is PrEP safe?
PrEP is safe but some people experience side effects like diarrhea, nausea, headache, fatigue, and stomach pain. These side effects usually go away over time.
Tell your health care provider about any side effects that are severe or do not go away
How can I Get PrEP?
Contact the Hall County PrEP Clinic at 770-531-5600 to set an appointment and see if you Qualify.
Where Can I Learn More?