Health Check provides well-child physical for children 0-21 years of age with Medicaid or PeachCare
Child Health provides well-child physicals for non-Medicaid or PeachCare children 0-21 years of age on a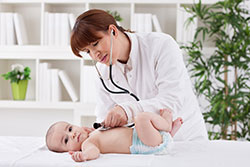 sliding fee scale.
The Immunizations Program provides vaccinations to protect children against vaccine preventable diseases and ensure appropriate shots are given for school admission. Immunization records and school certificates are provided to parents and guardians. Adult immunizations are also offered.
For more information about immunizations (and schedules) for your child, visit:
District 2 Immunizations Information
CDC's Parents' Guide to Child Immunizations
Scoliosis Screening is required for all students in the 6th and 8th grades who attend public school in Georgia. Scoliosis is a sideways curve of the spine. About 3% of children are affected by scoliosis. It can occur at any age but is often noticeable between the ages of 9 and 16, when growth occurs rapidly. Early detection is important to avoid potentially serious problems later in life if a spinal curve is not recognized, treated, and it continues to progress. The screening test is an observation of the child's back when standing and bending forward.
Certificate of Scoliosis Screening (Form #4400)
Parent Letter Scoliosis Screening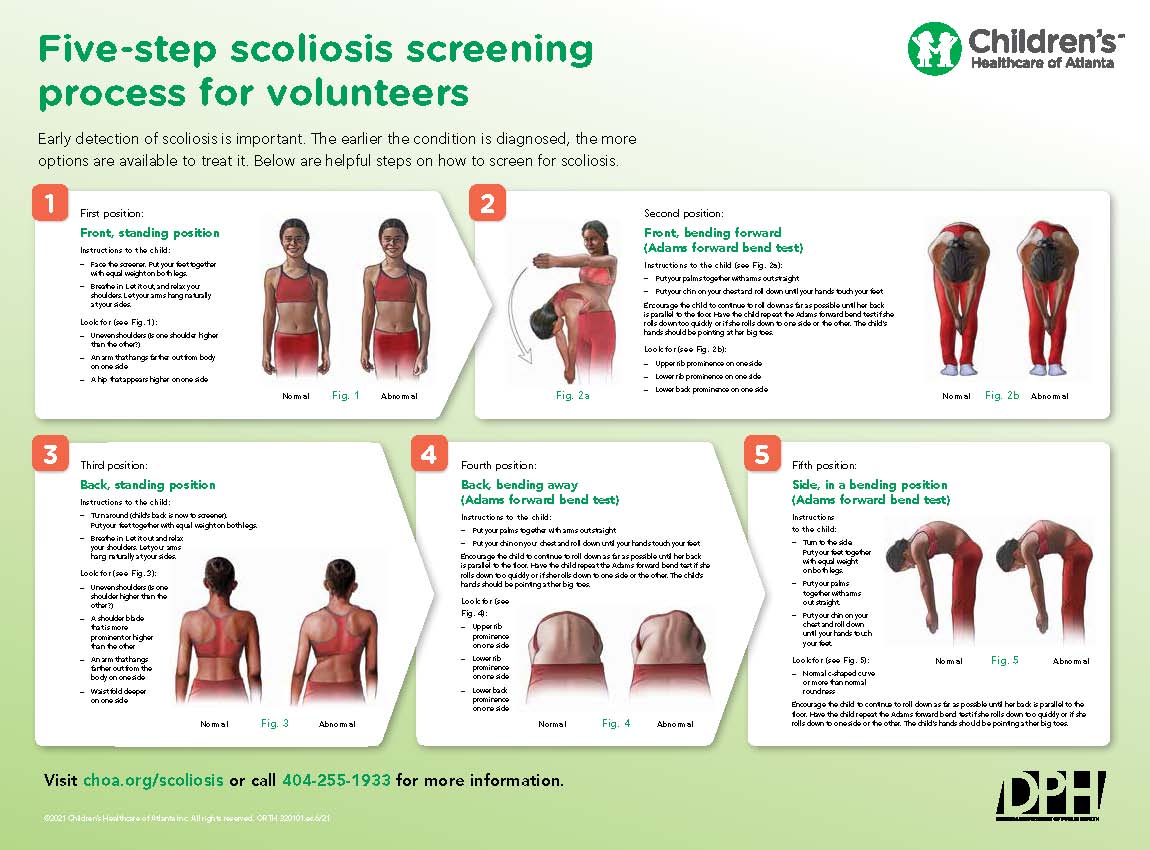 ---
NOTICE TO PATIENTS:
District 2 Health Departments serve all patients regardless of ability to pay. Discounts for essential services are offered based on family size and income.
Thank you
AVISO PARA PACIENTES:
Los departamentos de salud del Distrito 2 sirven a todos los pacientes, independientemente de la capacidad de pago. Descuentos para los servicios esenciales son ofrecidos dependiendo de tamaño de la familia y de los ingresos.
Gracias