COVID-19 INFORMATION
The Northeast GA -District 2 WIC is open to serve you and your family. To follow CDC guidelines of social distancing due to COVID 19 to ensure your safety and the safety of our staff we are asking all WIC participants to call 1-888-371-9288 before going into any of your health departments for any appointments or food package changes.
The WIC staff person who answers your call will provide you with guidance on how we can best serve you and your family during this time.
INFORMACION COVID-19
Northeast GA -District 2 WIC está abierto para servirle a usted y a su familia. Para seguir las pautas de distanciamiento social del CDC debido a COVID 19 para garantizar su seguridad y la seguridad de nuestro personal, estamos pidiendo a todos los participantes de WIC que llamen al 1-888-371-9288 antes de ir a cualquiera de sus departamentos de salud para cualquier cita o cambio de paquete de alimentos.
El miembro del personal de WIC que contesta su llamada le brindará orientación sobre cómo podemos servirle mejor a usted y a su familia durante este tiempo.
---
What is WIC?
WIC is the Special Supplemental Nutrition Program for Women, Infants and Children. WIC provides nutrition education, breastfeeding information and support, nutritious foods and referrals to health and other social services at no charge.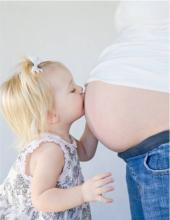 Who can receive WIC?
Women who are pregnant, up to six months post-partum or up to one year breastfeeding,
Infants and
Children up to age five.
Eligible participants must have an income at or below 185% of US Poverty Income Guidelines, be a state resident, and be at nutritional or medical risk as determined by a health professional. Applicants who are currently enrolled in or have family members enrolled in other benefit programs such as Food Stamps, Medicaid or Temporary Assistance for Needy Families (TANF) automatically meet the income eligibility requirement.
How do I apply?
To apply for the WIC program in Georgia, the following information must be provided to the clinic:
Proof of identification (for parent/guardian and child)
proof of income for every working adult in the household or proof of participation in another benefit program
proof of Georgia residency (street address) for all applicants.
Many clinics operate on the appointment system since applicants must also be seen by the Nutritionist or Nurse (in order to determine if the client has any nutritional risks). Click on the appropriate county site for phone information and hours of operation.
When do I receive benefits?
If all eligibility criteria are met, the client receives vouchers for approved food items the same day.
Current Income Eligibility Guidelines: http://dph.georgia.gov/eligibility-income-guidelines
For more information about WIC visit: http://www.fns.usda.gov/wic/women-infants-and-children-wic
---
For an appointment in District 2 WIC clinic, call: 1-888-371-9288