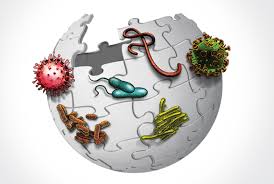 Epidemiology is the study of the distribution and determinants of health events in a human population.
The Epidemiology section of District 2 is responsible for surveillance and investigations of notifiable diseases.  As required by GA Law 31-12-2, all Georgia physicians, laboratories and other health care providers should report patients with a notifiable disease to their County Health Department, or District Office. 
A list of all Georgia notifiable diseases can be obtained by clicking here. Notifiable Diseases Poster
Key activities of The Epidemiology Department include, but are not limited to:
Investigating reports of disease outbreaks within the community

Routine follow-up of communicable disease patients

Maintaining District 2 disease mortality statistics

Responding to disease statistics request from the private and public sector

Linkage of Health Department patients with specialized medical providers

Coordination with other Public Health sections such as Emergency Preparedness and

Environmental Health.