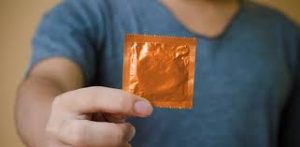 Know Your Status
Confidential Services: All health services that we provide are 100% confidential. Our expert team of licensed nurses and counselors knows that everyone gets sick now and then.

STD and HIV Care & Treatment
Most STDs can be cleared up easily with antibiotics, which you can receive from your nearest health department. However, if you're diagnosed with an STD that currently has no cure, we will provide counseling and ongoing treatment to keep you and your loved ones safe and healthy.
STD Testing
We provide STD testing for a variety of sexually transmitted diseases, including:
Testing can be as simple as a visual inspection by a licensed nurse, or may require a urine or blood sample.
HIV Testing
HIV is a virus that slowly weakens your cells from fighting off infections. Since HIV has no immediate symptoms, most people never realize they've been infected. In fact, one in eight people with HIV don't know they have it.
Stay healthy by checking your HIV status. HIV tests are quick and easy, usually requiring nothing more than a quick prick of the finger for a small blood sample. Test results are often provided before you leave the facility, and we can connect you with any necessary care that same day.
Get Tested Today:
Contact your nearest health department today for an appointment for a STD or HIV test.