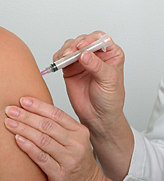 Get your flu shot now. The price is $25.  We accept Medicare, Medicaid, and some insurance plans.  The flu vaccine covers fours strains of flu.
Where?
White County Health Department – Call 706-865-2191 for more information
Drive Through Flu Clinic at Lumpkin County Health Department on 9/22/2017  – Call 706-867-2727 for more information.
Drive Through Flu Clinic at Habersham County Health Department on 10/2/2017 – Call 706-778-7156 for more information
Franklin County – Lavonia United Methodist Church, 25 Baker Street, Lavonia on 10/12/2017 from 8:00 am – 2:00 pm.  Call 706-384-5575 for more information.